Between our morals and our actions falls the shadow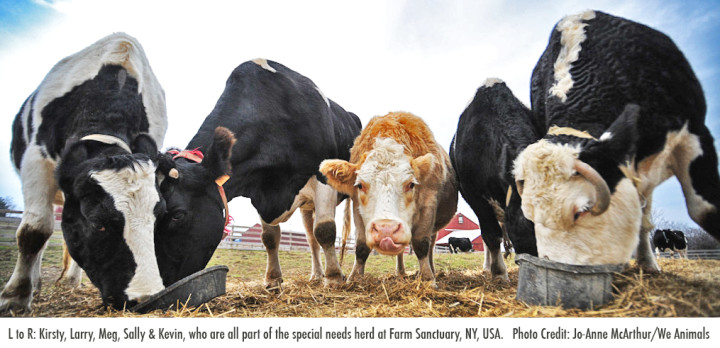 I'd like to tell you about something I've thought about a lot, why is there such an enormous inconsistency between our moral codes on one hand, and our actions on the other? We say or think we believe in certain ethical values (justice, fairness, etc.), and can differentiate right from wrong; but do our daily actions reflect that?
Throughout humankind history, there are many examples of societies violating core moral values by committing horrendous actions. Nowadays, looking back, we consider such actions to be wrong, immoral, and evil. Hindsight is always 20/20. It's Passover, a holiday that commemorates liberation from slavery, and I think of slavery, in its different forms, as one example.
One can assume that the majority of those who used slave labor, or owned slaves (and by the way, slavery still exists in certain cultures), were loving people to their children, families and friends. They may not have contemplated the morality of what they were doing, it was the norm. If they did, perhaps they justified it by using reasons such as: slaves allow us to continue our way of life, we will lose our livelihood without slaves, those people are not like us, they are sub humans, etc.
But in this day and age slavery and slave labor are considered unethical and immoral practices. It seems obvious, but why? A few reasons that come to my mind:
it exploits others
it abuses others
it oppresses others
it causes suffering
it causes emotional and physical pain
it's cruel
it's unjustified
But are we unconditionally against exploiting, abusing, and oppressing others? Against causing suffering and pain, and against being cruel and unjust?
Let's shine a light on this dark side of our character that allows us to grossly ignore our ethics and core values and act in direct opposition to our principles, when it's convenient.
We exploit, abuse, oppress, cause suffering and tremendous physical pain every day, every hour of the day. How? Sentient creatures, much like our companion animals, go through hell just so we can eat meat and cheese. Here is just one example (without the daily life details which you should view here): dairy cows are intensively confined, go through perpetual pregnancies, their babies are torn away from them within hours of birth (male calves are sold for meat), and after they're "spent", they're slaughtered.[1] Very few cows are fortunate enough to be rescued from this hellish life, and live in a sanctuary. You can read and view one such uplifting story here.
Billions of "farm" animals are killed every year in the U.S.[2] The number of land animals killed each year for food has exceeded 65 billion globally.[3]
The question is why do we compromise our ethics and sense of justice? We are so certain about what is right and wrong, for example, politics, everyone has a an opinion about what's wrong with other people's beliefs or actions. If our morals are so clear-cut, why aren't we outraged about exploiting and causing extreme suffering to sentient creatures? And even more dismaying, why don't we feel any compassion towards them? If you are not a vegetarian or a vegan, I would love to hear your opinion, especially if you disagree with me, I mean it.
If it's unethical (and inhuman) to oppress, exploit, torture and kill, no excuse can justify it. Like previous generations who committed similar actions, we do it because it is opportunistic, convenient, and above all, socially normative. I believe that social conformity and what is acceptable and habituated by society shapes our perception of ethics and morals. Like previous generations, the majority of us shut our hearts to the tremendous suffering we are perpetuating, and by doing so we betray our own integrity. What is most heartbreaking for me is that unlike people, our victims are voiceless and powerless, they do not challenge us, they are the sheep that go to slaughter.
Isaac Bashevis Singer, winner of the Nobel prize in literature, who fled Poland fearful of the Nazi threat in neighboring Germany, wrote, "When a human kills an animal for food, he is neglecting his own hunger for justice. Man prays for mercy, but is unwilling to extend it to others. Why should man then expect mercy from God? It's unfair to expect something that you are not willing to give. It is inconsistent. I can never accept inconsistency or injustice. Even if it comes from God. If there would come a voice from God saying, "I'm against vegetarianism!" I would say, "Well, I am for it!" This is how strongly I feel in this regard."
[1] http://www.farmsanctuary.org/learn/factory-farming/dairy/
[2] http://www.humanesociety.org/news/resources/research/stats_slaughter_totals.html
[3] http://farmusa.org/statistics11.html