Time for a plant based diet!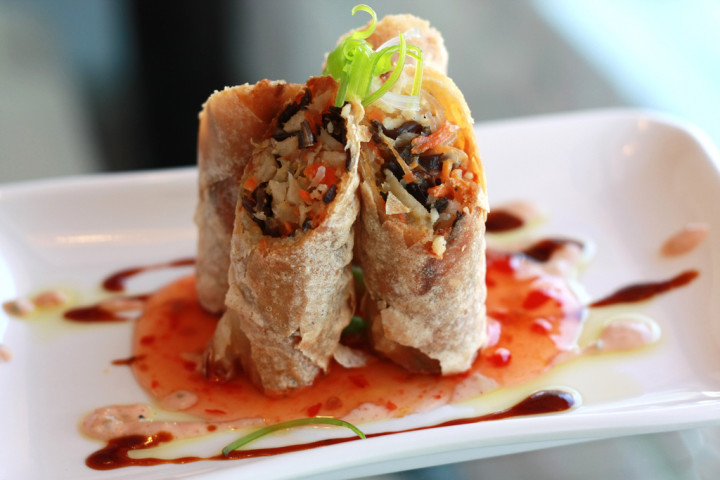 One of the first comments I received after launching my blog really pleased me. It was a request to incorporate guidance for people considering becoming vegetarian or vegan. That comment meant they were contemplating an important step towards compassionate living, by eliminating animals, and perhaps animal products, from their diet.
I stopped eating chicken first, many years ago, then mammalian meat a few years later. These changes came naturally, and were not complicated nor difficult. I did not research nutrition or food options, I just did it.
Transitioning to a vegan diet was a little more involved, primarily because eggs and dairy are part of so many food products, some of which I was really fond of such as cakes, and yes, I loved eating cheese. What has empowered me was my decision not to be a consumer of the dairy industry that separates baby calves from their mothers and then kills millions of them. What helped me with my decision not to eat eggs was knowing that the industry grinds alive or suffocates hundreds of millions of male chicks every year in order to produce eggs[1]. No cheese cake (which was my favorite food) could be tasty enough to make me forget their suffering and misery.
I had to educate myself about plant based foods, and read food labels, in order to avoid eating dairy and eggs. But it has become easy after learning what products are vegan, from plant based milk and butter to mayo and baked goods. But even reading labels may not be enough, here is why: when I was a vegetarian we once bought a veggie quiche from Whole Foods. When I warmed it up I noticed a strange odor I was unfamiliar with, and upon slicing the quiche, red slices of a food substance that did not look like a vegetable, appeared. With further inspection, my husband concluded it was bacon. The quiche was returned to the store and we also called the health department to report the erroneous labeling. The next day the Whole Foods store manager appeared at our door step, very apologetic and with bags full of vegan food products. He also explained that someone was asleep at the wheel while placing the labels. My recommendation, in addition to reading labels, use your nose and eyes…
Now that I'm vegan I know more about food and nutrition, cook a lot more than I ever did, and love it! I feel healthier and happier. My only regret is that I haven't been eating an animal free diet forever. I have to say, I greatly admire and envy the teenagers I've met who are vegan, or in the process of transitioning to a plant based diet.
Becoming a vegetarian and a vegan requires more awareness and knowledge about food options since most of us have consumed food sourced from animals through the majority of our lives, and take it for granted. Therefore, we need to educate ourselves about a plant based diet and nutrition. The good news is it's easy. There is ample information and resources about nutrition in websites such as, VeganCoach.com, veganhealth.org, and VegKitchen's Nutrition page. There are also many books about the topic.
But how to go about it? Transitioning to a plant-based diet may seem daunting at the beginning, so you can start with smaller steps, such as reducing the amount of meat you eat per day, or eating meat once a week. You can do the same with your consumption of dairy and eggs. At the same time you can add more plant based foods to your diet, and try new foods and recipes. Gradually, in your own pace, reduce and hopefully remove animals and animal products from your diet.
There are many resources that can help you start with the transition, multiple blogs and websites such as vegan.com and Kiss Me, I'm Vegan!. You can find a directory of vegan websites here, and vegan blogs here.
As for the food itself, personally I like to base my diet on grains (e.g. rice, couscous, quinoa), legumes (such as, lentils, chickpeas, beans), fruits (mango, mango and mango), vegetables, nuts and seeds (try chia and flax).
And then there are tofu, tempeh, and seitan (wheat gluten), all of which can be used as a source of protein. In addition, there are plenty of processed meat substitutes such as Gardein products, Trader Joe's Chicken-less Strips, and one of my favorites, Beyond Meat. Their products are made primarily from non-GMO pea and/or soy protein, and contain the same or more protein than animal meat. "The chicken strips look, feel, and taste closer to real meat than any other food I've ever eaten" said Slate writer.[2] Their "chicken" also fooled New York Times food writer Mark Bittman who said "… you won't know the difference between that and chicken. I didn't, at least, and this is the kind of thing I do for a living".[3]
As for dairy products, the majority of vegans say they are the hardest to give up. For me milk was not an issue, I switched to soy milk long before I became a vegan, I preferred its taste over cow milk, and it's still my favorite milk. For baking I usually use unsweetened almond milk. But there are so many other non-dairy milks to choose from: rice, coconut, etc. I suggest trying the different milks until you find the ones you like the best, and have the food value you're looking for. You can find more information here.
More and more vegan cheeses are available, so quitting dairy cheese has become much easier. My favorite one is Kite Hill, a nutritious and wonderful tasting cheese, which is made of almonds, and can be purchased in the U.S. at Whole Foods. You can read more about Kite Hill and other new vegan cheeses.[4],[5]
While visiting Israel recently I tried a vegan cheese called Vega, and absolutely loved it. It is made by Violife and their products are distributed in some countries in Europe and the Middle East.
As for butter, thankfully there is a product that I love and use a lot, Earth Balance. I use their spreads in cooking and the baking sticks for baking and cooking. Since I never liked the prominent flavor of dairy butter in cakes and cookies, Earth Balance has been a great find.
Another food ingredient that is easy to replace is mayo. "Just Mayo" created by Hampton Creek is a wonderful vegan mayo. This product has been so successful that the maker of Hellman's mayonnaise, Unilever, which holds the biggest share of the U.S. mayonnaise market, attempted to sue Just Mayo for not having eggs in their mayo, but eventually dropped the lawsuit.
Lastly, eggs. There are many substitutes to eggs in baking and cooking, depending on the purpose of the eggs.[6] One example of a commercial egg replacer is Ener-G Egg Replacer which can be purchased in the U.S.
For a list of meat, egg, and dairy alternatives, from hot dogs and hamburgers to ice-cream and whipped cream, you can visit here.
As for recipes, I follow a vegan cooking blogs such as Vegan Risha and Holy Cow! whose recipe Vegan Chicken Biryani is one of my favorites. In addition I use cook books, either vegan or vegetarian (such as The Moosewood Cookbook which has plenty of vegan recipes).
Finally, one important fact to keep in mind: current research shows that a plant based diet is healthier. According to Harvard Medical School's website plant-based eating is recognized as not only nutritionally sufficient but also as a way to reduce the risk for many chronic illnesses. It states: "Compared with meat eaters, vegetarians tend to consume less saturated fat and cholesterol and more vitamins C and E, dietary fiber, folic acid, potassium, magnesium, and phytochemicals (plant chemicals), such as carotenoids and flavonoids. As a result, they're likely to have lower total and LDL (bad) cholesterol, lower blood pressure, and lower body mass index (BMI), all of which are associated with longevity and a reduced risk for many chronic diseases."[7] This February the U.S. government's assigned Dietary Guidelines Advisory Committee (DGAC), a group of prestigious outside experts, released a report based on the latest research which supports plant based diet, and it's major finding is that "a diet higher in plant-based foods, such as vegetables, fruits, whole grains, legumes, nuts, and seeds, and lower in calories and animal-based foods is more health promoting and is associated with less environmental impact than is the current U.S. diet."[8] This report will shape the 2015 Dietary Guidelines for Americans.
Those of you who are vegan, I'd like to hear about your experiences with transitioning to a plant-based diet, and about the food options of those of you who live outside the U.S. For those of you who are not vegetarian or vegan, what are your thoughts about all this?
Thanks and mindful eating!
[1] Chick culling, Wikipedia. Retrieved June 11, 2015.
[2] Farhad Manjoo, Fake Meat So Good It Will Freak You Out, Slate, July 26 2012.
[3] Mark Bittman, A Chicken Without Guilt, The New York Times, The New York Times, March 9, 2012.
[4] Alix Wall, It's Here: Vegan Cheese That Actually Tastes Good, KQED, December 5, 2014.
[5] Alastair Bland, Hold The Mammal: Daring To Make Dairy-Free Cheese From Nuts, NPR, April 07, 2015.
[6] Kristi Arnold, 13 Egg Substitutes for Baking & Cooking: Leavening, Binding, Organic Authority, February 24, 2013.
[7] Becoming a vegetarian, Harvard Health Publications, October 1, 2009.
[8] Scientific Report of the 2015 Dietary Guidelines Advisory Committee, health.gov. Retrieved June 11, 2015.