All about mothers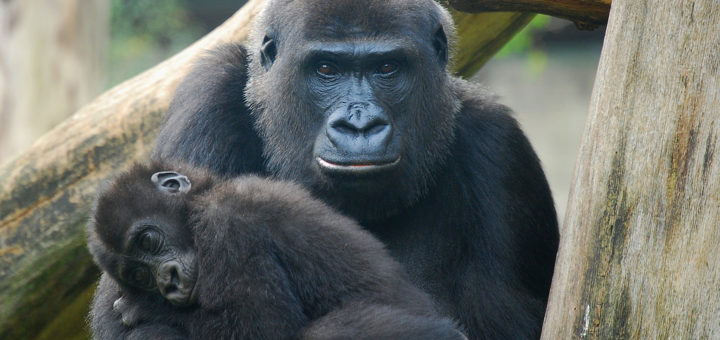 This blog post is dedicated to my mother, Mazal Katz (nee Nissan), 1929-2016.
Recently I lost my beloved mother, Mazal, she was 87 years old. I dreamt about her again last night and the dream was very vivid; I told her how much I loved her. There is so much I can say about my mom, but what I treasure more than anything else was her endless, unconditional love. Amazingly, her affection was evident even when she was inflicted with Alzheimer's for the last 8 years of her life. A testament to love I wish all of us could enjoy.
My mom taught me many things that shaped me. How to bake was one of my favorite lessons, the purpose of each step, and how to perform it accurately and correctly. From her I learned about aesthetics and decorating the house, and some of her basic rules (never use clashing colors! no kitsch!) are instilled in me. Like her I love flowers, plants and gardening. I inherited her deep appreciation of movies and have fond memories of us watching the Egyptian movies on Israeli TV on Friday evenings (a cultural phenomena at the time); she had the arduous job of simultaneously translating them from Arabic to Hebrew for me. Like her I adore the American movie stars of her time, especially Cary Grant, Audrey Hepburn, and Elizabeth Taylor, who was according to my mom, "the most beautiful woman in the world".
Mazal was very articulate and a wonderful story teller. Soon after I was born and for the first four years of my life, she wrote a diary from my point of view, where she described my daily life. The diary provides a glimpse not only into my early years but also into the daily life of a family in Tel Aviv at that time period. What a bright and unique idea it was. I was given this wonderful gift and can look back into my beginnings in a way that only few people can.
The most loving and warm memories of my mother are the ones when she hugged and cuddled me as a child. I also won't forget how she read stories at bed time and the books she bought for me as I started to read (I still have a few left!), the songs she sang for me and the food she prepared. I remember the sense of urgency and care she took when my brother and I were sick or injured. As we were growing up, she always expressed her profound love, support and wish for us to have good lives.
As a child I thought she was the best and most loving mother in the world. Of course I realized as an adult that most children feel that about their moms; motherhood is universal. Early on I understood that maternity is not unique to humans. Mother animals also show physical love and warmth to their young ones, they too nurture, teach and protect them.
My first encounter with the devotion of animal mothers was as a child. Seeing the care feral cats took with their kittens; moving their newborns in their mouth made a big impression on me as a kid, and I knew very well I should not get close to cats when they are with their kittens. I've experienced the fierce defense of mother animals first hand. I recall the Canadian goose who built her nest in a big planter close to the entrance of a building at work. She hissed at anyone who got near her nest (almost everyone who had to enter the building), and would chase anyone who really got too close. Frankly, I was a little intimidated by her every time I had to enter the building. I was more than intimidated by my parents' dog, Nika, who bit my arm when I extended it to pet one of her new born puppies…
Teaching and training is also an important part of motherhood. A recent study published in Current Biology shows how lessons in grooming from wild chimpanzee mothers are long term. Researchers at the Washington University have discovered that chimp mothers teach their offspring tool usage. They do that by showing their young the appropriate material and form for manufacturing termite fishing probes and by sharing the tools.
Nowadays, when information and videos about wild animals are abundant, you can read and watch how mother animals – from hens and rats to raccoons and primates – teach, care for and defend their young ones. Their motherhood is as marvelous, precious and valuable as humans'.
I was very fortunate to have had a unique mutual love and special bond with my mother. Therefore, it breaks my heart to see how humans manipulate and exploit the mother-child relationship in non-human animals, and how we break that amazing bond, only to benefit ourselves.
One example is the maternal deprivation experiments where researchers permanently separate infant monkeys from their mothers. For decades they have used such experiments to study depression, alcoholism, addiction, aggression, maternal-infant bonding and other phenomena.[1] One classic example is psychologist Harry Harlow, who during the 1950s to the 1970s, conducted his maternal deprivation experiments at the University of Wisconsin–Madison. His studies included forced mating of monkeys and newborn monkeys taken away from their mothers, then frightened or isolated in dark chambers, some were isolated for years.[2] I won't elaborate on the details of the experiments as they are extremely cruel and upsetting, but you can read, for example, one of his papers which describes placing infant monkeys in deep, wedge-shaped, metal chambers (named by Harlow "the pits of despair").[3] His experiments have been strongly criticized as scientifically invalid, sadistic and cruel.[4] [5]
Such studies continued into the 21st century and are funded by taxpayers money through the National Institutes of Health (NIH) in the U.S. For instance, Stephen Suomi (Harlow's student and collaborator) has continued to conduct similar maternal deprivation experiments on infant monkeys for more than 30 years in his NIH laboratory.[6] He has been fiercely criticized by members of Congress and others.[7] [8] [9] and the NIH said last year it will end the monkey experiments at the lab.[10] However such studies are still ongoing at the university of Wisconsin.[11] In fact, a simple Google Scholar search shows that maternal deprivation studies are conducted on primates and other animals to this day.
Animal experiments are cruel, and we pay for them with our tax money, but we also spend our own money on products made by industries based on the destruction of motherhood. The dairy industry is a powerful example of that. I wrote about it in my previous blog post. Newborn calves are forcibly taken away from their mothers who carried them for nine months, within a few hours to a few days after birth, to be sold as veal. All that so humans can steal their milk and eat their flesh.
When a human mother loses a baby the sorrow is overwhelming and she receives empathy and support from everyone around her. But the same people neglect to acknowledge that we cause this misery time after time to millions of mother animals every year, with no single thought, without empathy or remorse.
So why do you think it's acceptable for you, for us as humans, to enjoy the fruit of maternal disruption in the form of milk or meat, or to fund with our taxes an unethical, unnecessary and cruel research? If you cherish motherhood, be compassionate to mothers and babies. Reduce their suffering by avoiding products such as dairy, and by looking into what studies your tax money is used for.
While I'm grieving over my mother's death, I'm glad that her passing was natural and not prolonged or tragic. I wish we could let nature take its course and let animals be animals. I dream about a day when all animals can enjoy natural, undisturbed motherhood and maternal love.
[1] "A Critique of Maternal Deprivation Experiments on Primates". Modern Research Modernization Committee. Retrieved 26 December 2016.
[2] Harry Harlow. In Wikipedia. Retrieved December 26, 2016, from https://en.wikipedia.org/wiki/Harry_Harlow.
[3] Suomi, S. J., & Harlow, H. F. (1969). Apparatus conceptualization for psychopathological research in monkeys. Behavior Research Methods & Instrumentation, 1(7), 247-250.
[4] "A Critique of Maternal Deprivation Experiments on Primates". Modern Research Modernization Committee. Retrieved 26 December 2016.
[5] Gluck, John (1997). "Harry F. Harlow and animal research: reflection on the ethical paradox". Ethics and Behavior. 7 (2): 149–161.
[6] "Psychological Torture Experiments at NIH Must Stop". PeTA. Retrieved 26 December 2016.
[7] Grimm, David (29 December 2014). "Members of Congress request investigation into U.S. monkey lab". American Association for the Advancement of Science. Science. Retrieved 26 December 2016.
[8] Firger, Jessica (8 September 2014). "Questions raised about mental health studies on baby monkeys at NIH labs". CBS News. Retrieved 26 December 2016.
[9] King, Barbara (19 May 2015). "Cruel Experiments on Infant Monkeys Still Happen All the Time–That Needs to Stop". Scientific American. Retrieved 26 December 2016.
[10] Amy Kraft (14 December 2015). "NIH to stops baby monkey experiments". CBS News. Retrieved 26 December 2016.
[11] "Maternal Deprivation at UW-Madison Today". UW Not In Our Name. Retrieved 26 December 2016.